Conklin Brings Proven Track Record Driving Rapid Revenue Growth
Co-Founder Oliver Davis to Continue to Serve on Board of Directors
simuwatt®, the producer of the buildee® software platform, is proud to announce that it has added Bryan Conklin to its team as CEO and President. Bryan assumes day-to-day leadership of the company and will be leading an expanding team that is poised to see accelerated growth in multiple segments this year. Oliver Davis will continue to serve on the company's Board of Directors. Oliver and Bryan will work closely together to ensure a smooth transition and to further the simuwatt mission of delivering software that enables rapid decarbonization and energy savings for clients
across the built environment.
Bryan is an entrepreneurial-minded executive with over 27 years of strategy, marketing, corporate development/planning, and business development experience. Bryan brings a background in strategy consulting with Accenture, numerous technology companies, and 15 years in the renewable energy, energy storage, and energy efficiency space with energy players like BP Solar, REC Solar, and AES.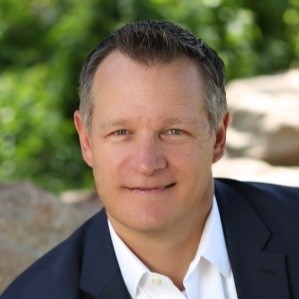 Bryan is exceptionally skilled at driving innovation and growth through analytically driven market strategies and focused sales efforts often involving new market analysis, strategy, and positioning; product and offer development; customer, channel and partner development; market deployment; and leverage of complimentary advanced technologies and partners/acquisitions for transformational change and strategic advantage.
Bryan was mostly recently CEO at Resurgent Energy, a software-enabled renewable energy company he founded in 2015 focused on delivering sustainable energy solutions to enterprise small commercial clients. Resurgent was 1 of 10 companies successfully accepted (300+ applicants) into a highly selective Colorado business accelerator. Bryan led all aspects of strategy, marketing, consultative sales/business development, and financial raise.
Former simuwatt CEO, Oliver Davis, is staying on as founder, board member, and executive advisor. Oliver is excited with his transition and is confident that Bryan will take buildee to new heights.
"It has been an honor to serve as the CEO of simuwatt since founding the company, and I am very proud of what our team has accomplished together," said Oliver. "We've grown the business significantly and made substantial progress toward our major company priorities. After an extensive search, the Board is confident that Bryan is the right person--with his experience in building successful, high-growth companies--to lead buildee through its next growth phase."
Bryan shared, "I am truly excited to join this incredible team at simuwatt which has developed an award-winning and leading energy efficiency software platform that truly delivers on the promise of "negawatts", savings, and sustainability for commercial customers – and for me, this is the perfect opportunity to leverage my strategy, technology, and energy background to lead a new stage of revenue growth for the buildee product."
simuwatt® reduces building energy expenses through its patented energy management software platform - buildee®. buildee is a data analytics and collection platform for portfolio owners, utilities and service providers to use in the field and back office to rapidly identify, analyze and report on energy efficiency (water, gas and electric) in commercial buildings on an individual and portfolio basis. buildee enables owners to make informed decisions to reduce costs, improve value, and be stewards for environmental change.