Every business operation has software and connected data to centralize and simplify processes. Buildings are no different. buildee's field and back-office proven Building Relationship Manager (BRM) brings data and software together in one place. Monetize your building data today with buildee BRM.
"buildee's Building Relationship Manager (BRM) is a revolutionary platform in monetizing building energy data. In a fraction of time, buildee's BRM has integrated our sales CRM, CMMS data, and utility data, for a high fidelity view and single source of truth of building performance."
- Head of Energy Management - Large Public Portfolio Owner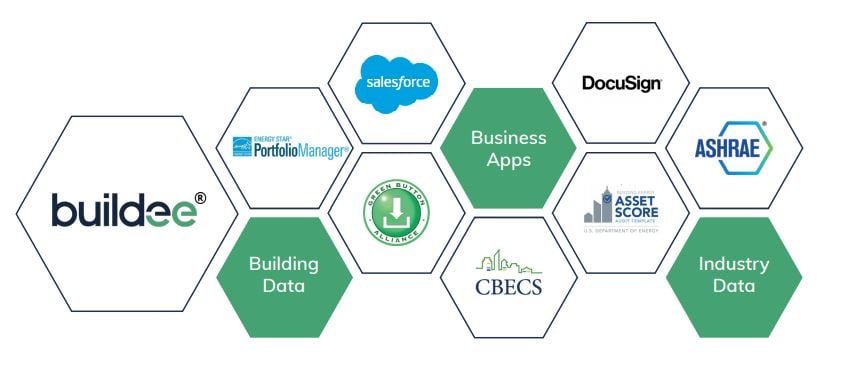 Disparate data, products, and applications make energy related decision-making exceedingly difficult in buildings. How are you supposed to increase building value, reduce operating costs and meet sustainability goals? buildee brings all data points and apps into one platform with a single source of truth, making building energy analysis more actionable.
buildee improves productivity up to 90% using its field to front-office apps to guide rapid decision making while scaling energy efficiency and electrification programs.
What does buildee BRM Do?
Brings together teams, portfolios and programs into a single platform

Scales utility programs

Enables owners to make more strategic decisions through a high fidelity view across their portfolio

Offers a single source of truth through transparent data and calculations from trusted industry sources

Monetizes building data into strategic energy and cost saving projects
What is buildee BRM used for?
Utility program scaling - Increase applications, conversions, team productivity, and project throughput while strengthening customer engagement and relationships

Portfolio capital planning

Rapid identification, analysis, and prioritization of energy saving

Unlocking hidden value in buildings

Increasing building value through reduction of operating expenses
Sample Integrated Product and Data:
Utility Data

CRMs

CMMS

BMS

State Technical Reference Manual (TRM) Calculations

Applications

Point Solutions

Databases
Reach out to learn more about buildee's BRM or read more about buildee BRM here.