Ben Levine, buildee® Program Manager of Business Development, will be speaking at the 2023 Spring Property Management Conference & Expo, hosted by the Colorado Real Estate Journal on February 14th, 2023. Ben will be a panelist during a session entitled "2023 Sustainability Update - What is the State Pushing Out?" along with Celeste Cizik, President/Existing Buildings Director at Group14 Engineering. Stephen Shepard, Executive Vice President of the Denver Chapter of the Building Owners & Managers Association (BOMA), will be moderating the panel.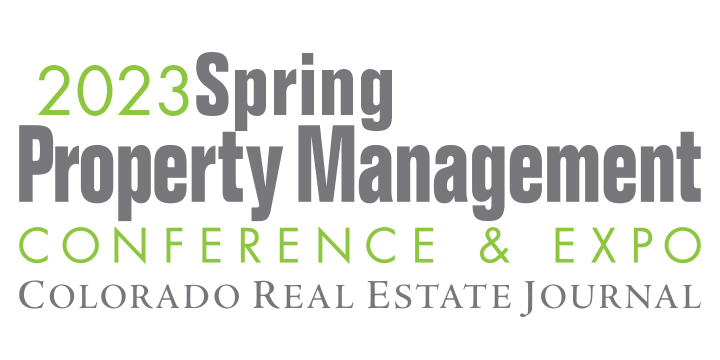 The 2023 Spring Property Management Conference & Expo will be taking place at the Cable Center at 2000 Buchtel Blvd. S. Denver, CO 80210 and will provide over 4 hours of valuable content.
Today, The Colorado Real Estate Journal publishes digitally more than 80 pages of content twice a month. Its in-depth coverage of the industry includes Office & Industrial Properties Quarterly, Multifamily Properties Quarterly, Retail Properties Quarterly, Health Care & Life Sciences Quarterly, Property Management Quarterly and Building Dialogue magazine. These quarterly publications are posted online with Colorado Real Estate Journal.
Colorado commercial real estate professionals depend on Colorado Real Estate Journal to keep them up to date on the latest news, transactions, trends and community events. The Colorado Real Estate Journal Conference Series features more than a dozen events a year covering all property types (office, industrial, multifamily, retail, hotel, health care, senior housing and land development) as well as construction, architecture, capital markets, property management and commercial interior design.
In addition, Colorado Real Estate Journal features various industry directories of leading Colorado commercial real estate firms, with more than 350 listings.
Ben Levine is the Program Manager of Business Development at simuwatt®, the producers of the buildee® Software Platform. Ben has been working in Energy Efficiency and Decarbonization of the built environment for over 5 years. Through his work with Utilities, Municipalities, and Private Portfolio Owners, Ben has a unique perspective on the stakeholders, challenges, and benefits of implementing and complying with Building Performance Standard programs.