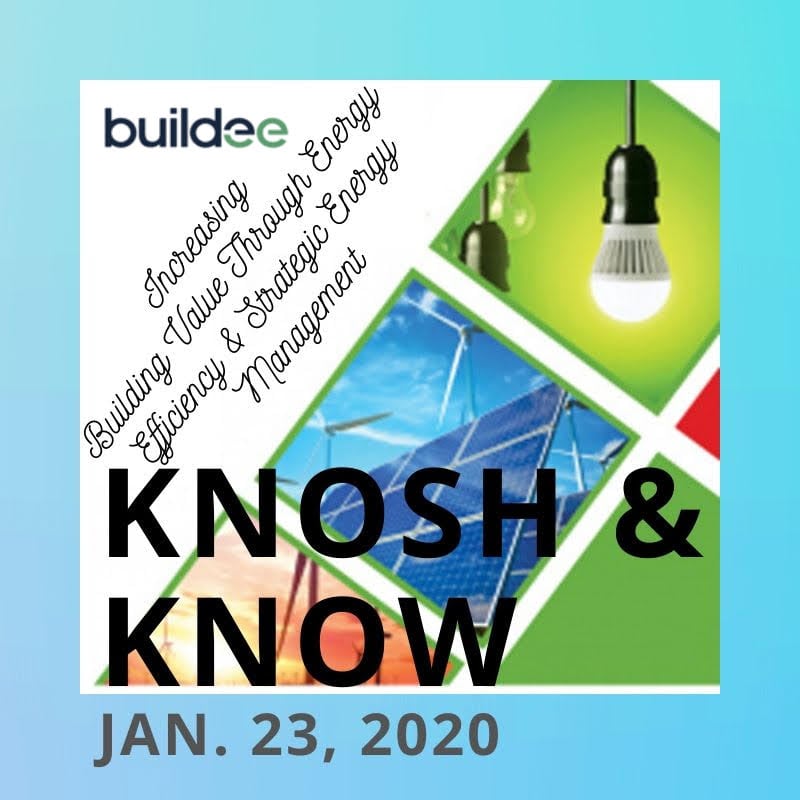 buildee's Head of Product & Co-Founder Matt Brown and Program Manager Ben Levine will present on the energy management impacts of reactive vs. proactive retrofits at the Denver chapter of the International Facility Management Association (IFMA) lunchtime 'Knosh and Know' this month. The event will be held from 11am to 1pm on Thursday, January 23rd at the CU Denver Anschutz Campus. More information on the IFMA Knosh and Know, including registration information, can be found here.
For buildings needing to meet new energy efficiency and emissions objectives, the buildee presentation will offer actionable insights to the facility and building managers, sustainability and energy management personnel, capital planning and building finance staff who operate them.
The presentation and discussion will cover the following objectives:
Energy Efficiency, Strategic Energy Management (SEM) and Facility Management in the Colorado market

Reactive vs. Proactive Retrofits for Energy Efficiency, SEM and Facility Management

How Software can Support Capital Planning and Sustainability, with a Focus on how Facility Managers are the Data Conduit

Compliance with Local Mandates and Internal Sustainability Goals and how to Take Advantage of Incentives

Case Study: LEED Silver Embassy Suites Identifies $60k/Year in Energy Savings in Under 3 Hours Using buildee
buildee Overview and Short Demonstration
Q&A
buildee is a thought leader in the building technology, cleantech, and climate action space. The company is dedicated to reducing climate harming greenhouse gas emissions through energy efficiency and strategic energy management in commercial buildings. buildee has a history of working with utilities, cities, building owners, and service providers to streamline the identification of energy and emissions-reducing projects that also increase building value. The buildee software platform includes a curated database of energy conservation measures, utility programs, manufacturer equipment data, and calculations that connect to field mobility tools to standardize and accelerate data collection, analytics, and reporting.

IFMA is the world's largest and most widely recognized international association for facility management professionals, supporting over 23,000 members in more than 100 countries. The Denver chapter of IFMA is the 8th largest in the world and has won numerous Awards of Excellence. The Denver chapter is very active and engaged with its members, holding educational and team building events monthly.