buildee® is excited to announce that it will be exhibiting at the CREtech New York Conference at the Javits Center, September 19-20, 2023.
Stop by Booth 247 in the Exhibition Hall and meet buildee to learn more about how the buildee Platform is used to set, track, and achieve energy, decarbonization, and cost reduction targets. buildee® is the software tool that empowers you and your organization to define a clear, actionable, capital project path to meet sustainability targets, comply with local Building Performance Standards, and drive dollar savings to the bottom line.
buildee® guides the capital planning and master energy planning process by prioritizing energy projects, analyzing savings opportunities, and providing instant reports and digital tools/dashboards across all stakeholders in your energy savings and decarbonization process. Rapidly prioritize projects using any number of key value-metrics like kWh/Btu reduction, eliminated carbon emissions, absolute dollar savings, compliance fines avoided, and other cash flow and financial metrics.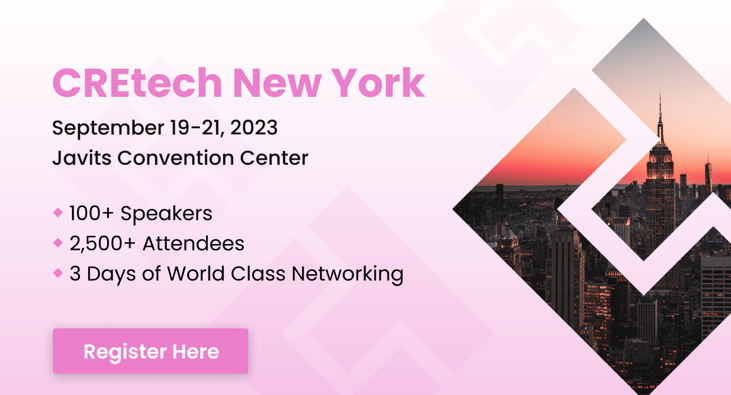 From every corner of the world, from every corner of Real Estate, CREtech brings together the people you need to meet in one room. CREtech NY 23 will be two days of the most exciting in-person event in the world of real estate technology and innovation. No other event brings together so many landlords, asset managers, brokerages, construction companies, tech startups, venture capitals, thought-leaders, and more all under one massive roof.
Experience the largest trade show, most strategic networking opportunities, and world-class content covering every industry food group including office, multifamily, single-family, construction, retail, logistics, and hospitality in a fast-paced, electric environment.

At CREtech, we bring the entire industry together to experience, network and learn about how innovation and technology are transforming the built world.
buildee® is a SaaS-based energy efficiency platform used to easily analyze, benchmark, and prioritize energy saving and decarbonization opportunities more quickly, less expensively, and with better results for commercial and multi-family portfolio owners and managers.
With buildee's Strategic Energy Management module, you can identify opportunities for continuous improvement within your portfolio of buildings. Set energy reduction, carbon reduction, or cost reduction targets and then identify and prioritize the building retrofit actions that will help you achieve or exceed those targets in the most cost effective way.
Reach out at inquiries@buildee.com to set up time to meet with a buildee representative!