Work even faster with improved navigation and building geometry tools. Available now on both Energy Auditor and Pro.
Keep your customer building data organized and keep it forever
Manage clients, projects and buildings in a whole new way with rapid tools to edit names, and archive or restore data without the risk of losing your work.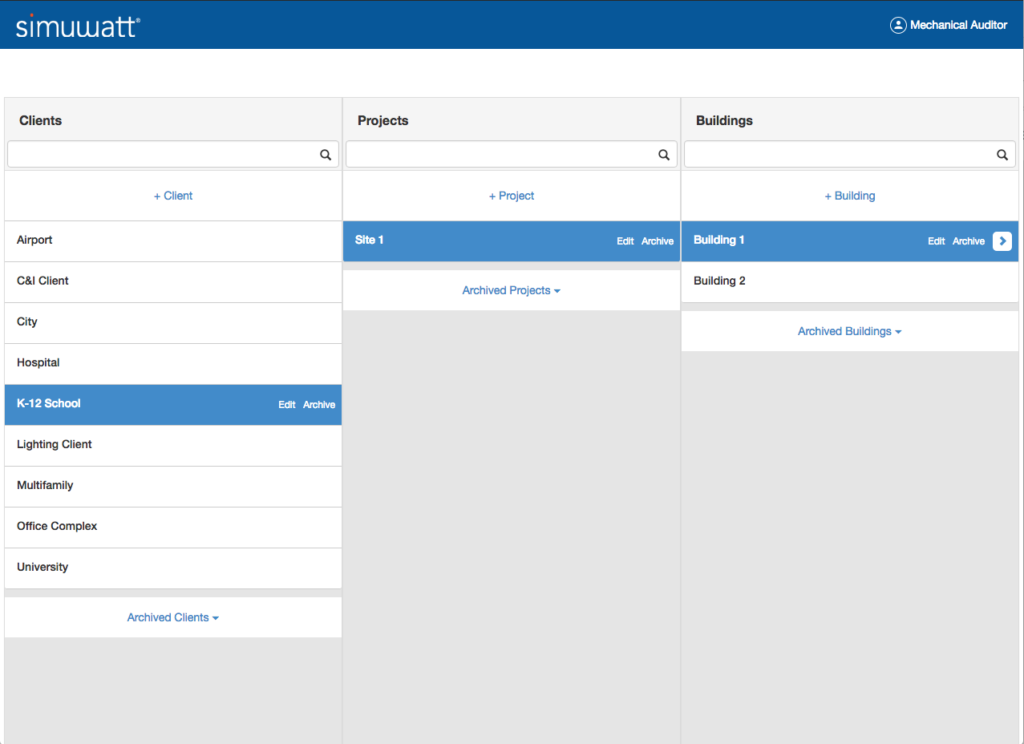 Work faster with new navigation tools
Save even more time on every assessment with navigation tools always in view including the left menu and form buttons now locked at the top. Then jump to your next building with the new Home button in the header.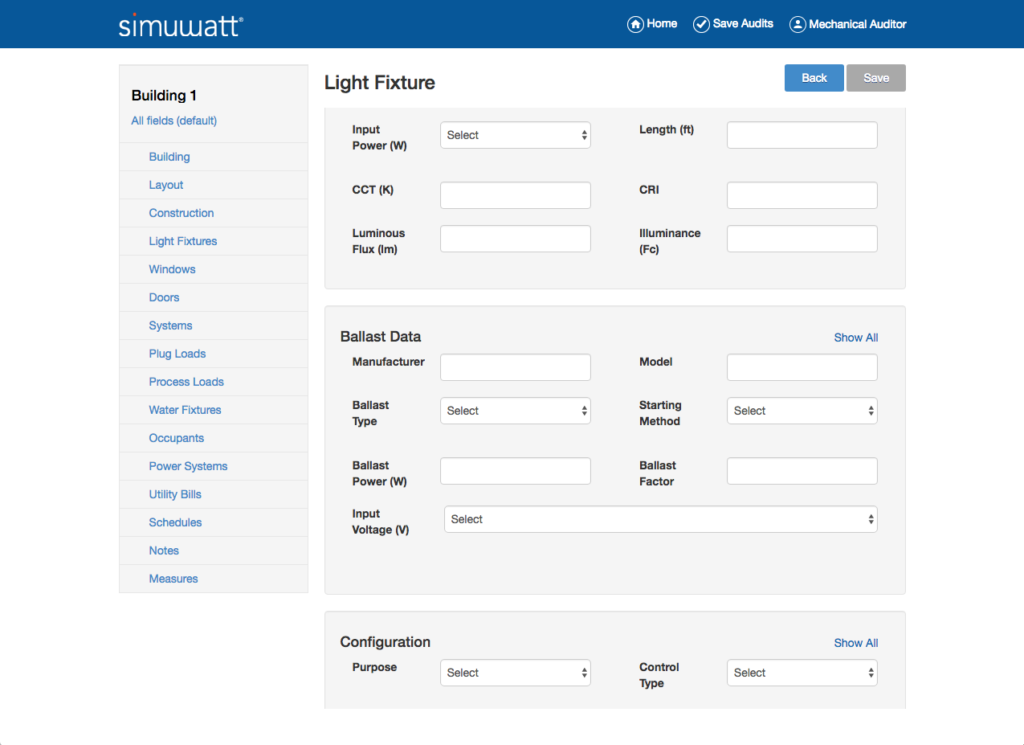 Add a new dimension to your spaces
Building an energy model? Assessing daylighting options? Use new geometry solutions to define space orientation and surface types.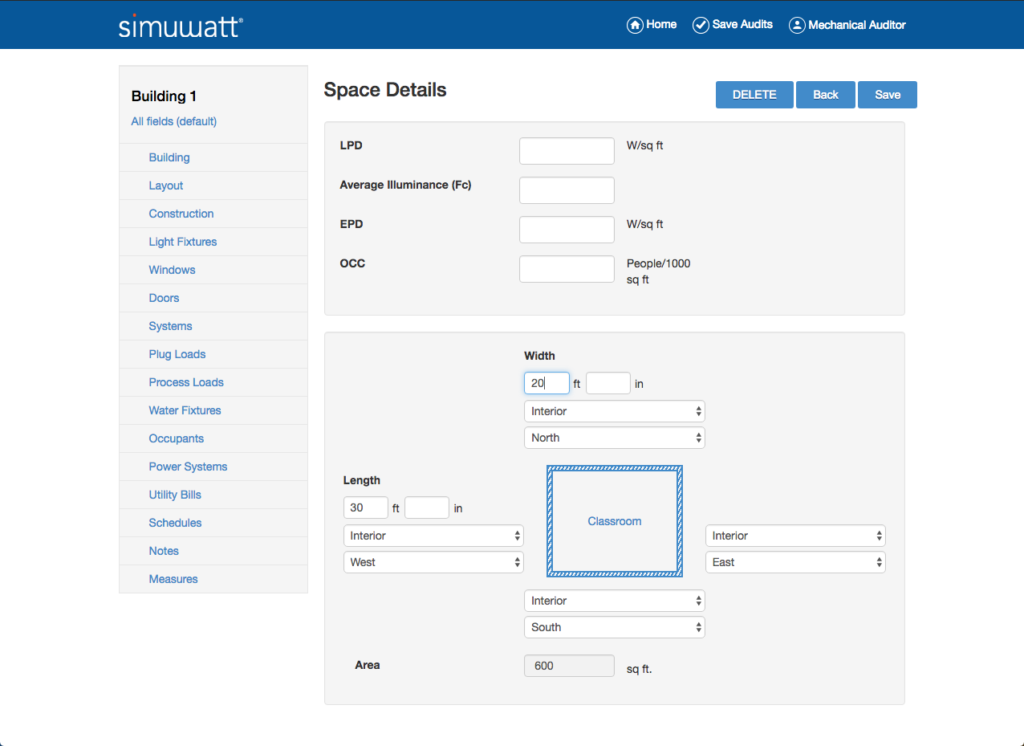 Let's get started
Contact us to learn more.