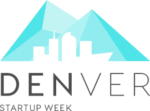 simuwatt is excited to speak at Denver Startup Week 2017. Join us for a discussion on innovation born from joint research and industry collaboration. Details below.
Capturing Innovation: Adjacent Technologies in Everyday Life
THURSDAY 9/28
2:00PM — 3:30PM
3000 Lawrence St, Denver, CO
Colorado's innovation ecosystem is defined and differentiated by the engagement between academia, research organizations, and industry. What is the result of these stakeholders cooperating? The creation and deployment of adjacent technologies that have changed the game in numerous verticals, now serving as the backbone of technologies that connect with people on an everyday level. Think of sensor technologies initially developed to support the Department of Defense to pave the way for autonomous vehicles, QR scanning, and more.