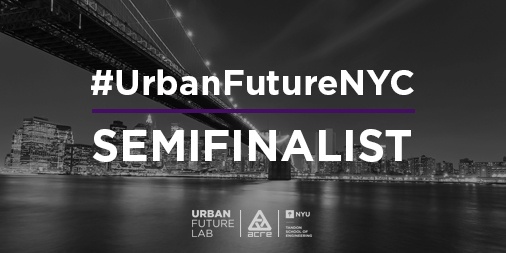 simuwatt has been selected as a semifinalist in the Urban Future Competition. As its website explains, the Urban Future Competition debuts the world's most revolutionary smart mobility, smart city, and smart grid technologies by bringing the brightest entrepreneurs together with mission-driven investors, policy leaders, and corporate sponsors for a prestigious pitch competition in NYC.
simuwatt is a semifinalist in the smart city technology track of the competition for its innovative energy efficiency software. The smart city track is for companies that are creating healthier and more resource-efficient cities through next generation innovations in urban technologies.
In addition to collecting a cash prize of $50,000, simuwatt would also be granted admittance to the internationally acclaimed ACRE incubator if they win the competition. The ACRE incubator is NYC's longest running cleantech incubator program and offers a community of experts who help scale startups and accelerate their paths to success. simuwatt is looking forward to the next step of the competition and is hoping for a win!